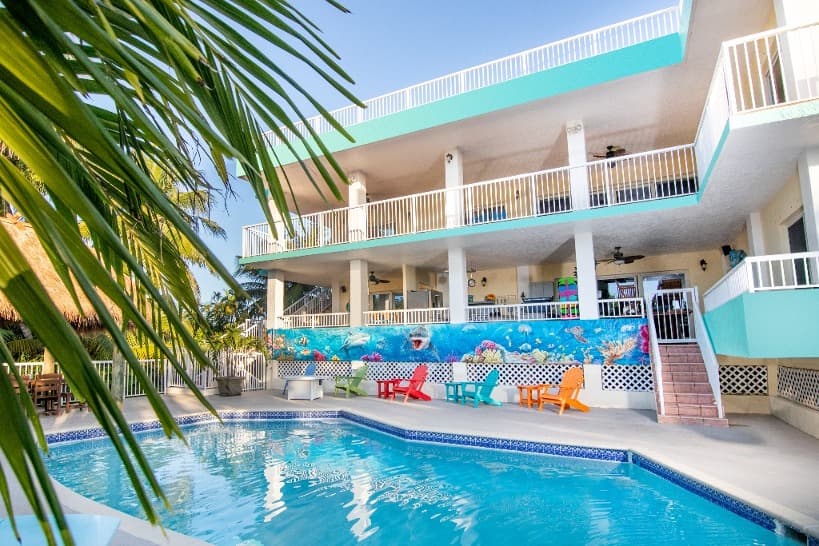 How to Book direct for a vacation rental in Florida Keys
Find your perfect vacation rental in the Florida Keys on Florida Keys Vilas. Beach houses with private docks, pools and hot tubs. Great large vacation rentals for big groups and family reunions in the Florida Keys.
Why rent a private home? Because you're smart and want the greatest value for your vacation dollar? We offer great big get-away for large families hosting family reunions or big groups accommodates 10 - 18 guests. Beautiful waterfront lifestyles close the Sombrero Beach and Ocean or Gulf fishing. Heated Pools, hot tubs, boat docks, Outdoor Kitchens, BBQ Grills, Pizza Oven Tiki Hut, and more.
Call us today at 954-263-2995 and book your dream vacation.
Book Direct and avoid costly fees and gain in family-friendly and boat-friendly amenities you can't get in hotels. As Owners we provide our guests with the best vacation experiences possible. There is no middleman when it comes to customer service – any questions or concerns you have, we are here for you. We are trusted owners how live in the Keys. We are local – we live, eat, shop and play right here in the Florida Keys and love sharing our local expertise with guests. We can provide you with the perfect vacation rental, but we can make recommendations on where to dine, what events to attend and what activities to enjoy while you are here.
Feel confident booking through our secure website any time of day. Florida Keys Villas.com has perfect short-term rentals - book your stay!
Not Don't, book with Airbnb or VRBO fees high as 15% costing you more. Book Owner rentals SAVE you more money by booking direct on Florida Keys Villas.com Book Now! (954) 263-2995