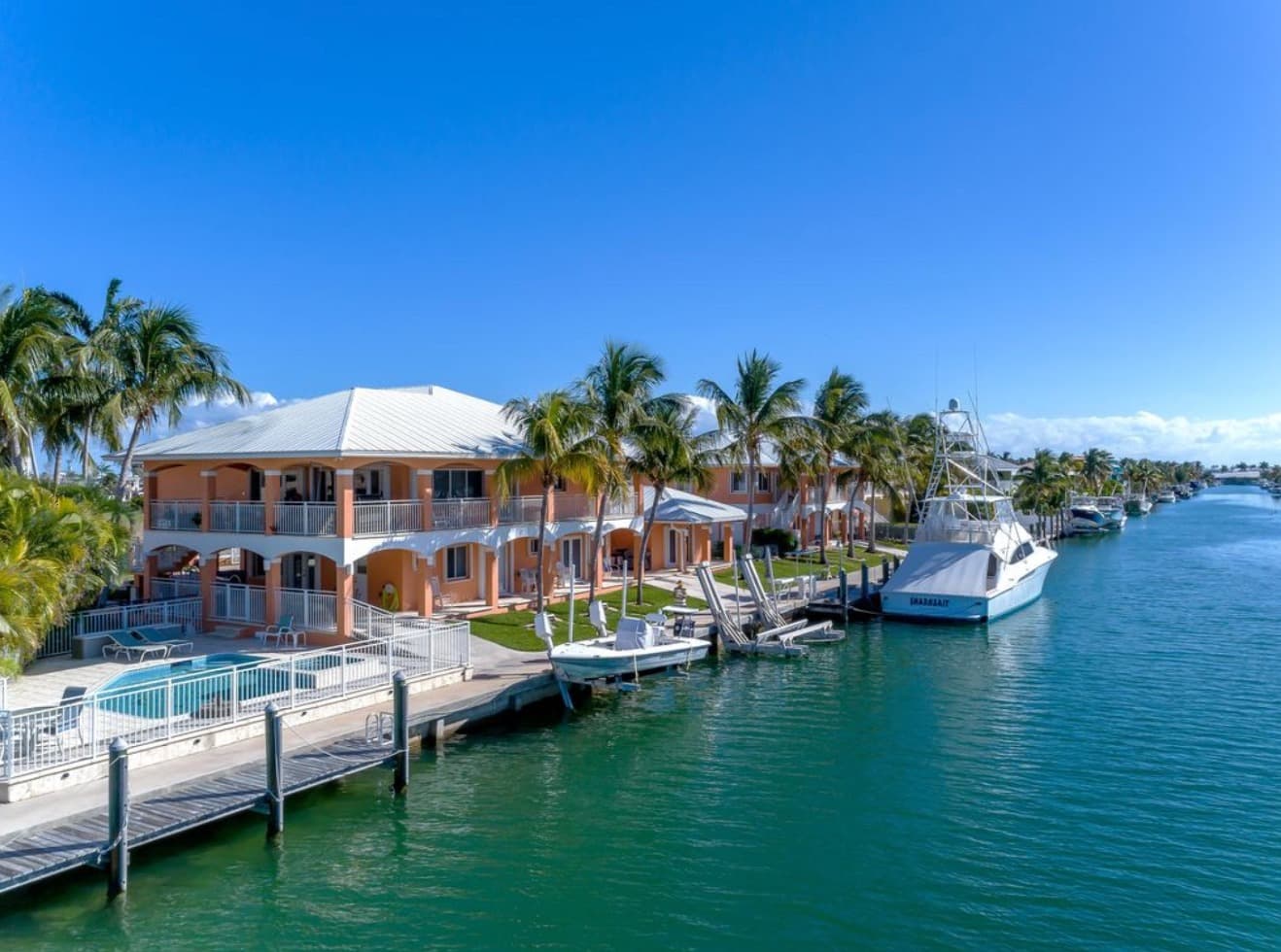 How To Find a Vacation Rental With Private Boat Docks too!
Florida Keys is pure boating and fishing paradise so boaters and fisherman alike looking for the perfect vacation rental for your whole family it is easy to find on FloridaKeysVillas.com we have several large boat-friendly vacation rentals for large groups 14 to 18 people. Located in Marathon Florida and Key Colony Beach Florida.

Depending on the size and draft of your boat will determine your boat docking needs so remember to ask before you rent. Find out if the vacation rental has a deep-water dock and wide enough canal to be able to turn your boat around if you need to. Remember, not all waterfront rentals are alike.

Improper canal depth is frustrating for fishing trips when the canal depth is limiting your fun. We knew several disappointed boaters tell us about how they could only take their boats out and return during high tide. Plus, if you're rental is at the end of the canal with not enough water flowing through it the vacation rental could stink like (rotten eggs) for the whole week from all the seagrass piling up because there is no current to take it away.

You can find the right boat-friendly vacation rentals with boating amenities at Florida Keys Villas.com

Our boat amenities include private docks, fishing cutting board, water and electricity at the dock. Ice machine and or a bait freezer with an outdoor kitchen to cook your fresh catch would be nice! Enjoy eating your catch of the day in the Tiki Hut with the whole family. Life couldn't be better in the Keys.

Call us if you have any questions 954-263-2995 Thanks Liz Kohout